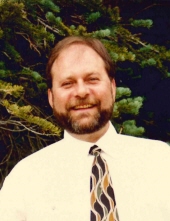 Obituary for Samuel J Del Cielo Jr.
Samuel J. Del Cielo, Jr.
Age 69

Sam was born in New Brunswick, New Jersey on December 2, 1950 to Samuel Sr. and Angelina (Titone) Del Cielo.

He attended local schools and graduated from St. Peter's College in Jersey City, New Jersey with a degree in Accounting and minor in Theology.

Sam married his wife Linda (Szegeski) in Gothic, Colorado and they began their life adventure.

He practiced accounting and business in New Jersey and Colorado where he and Linda lived for many years. Sam was a member of the Elks Lodge in Colorado. An important part of his life was studying and implementing inspiration from ACIM. He devotedly practiced Tai Chi and shared these wisdoms with others.

Having a big smile and a big heart, he loved his wife, his family and his many friends throughout the country. A great passion of his was cooking and preparing family recipes of his Italian descent.

Sam was an accomplished Pool player. He learned the art at an early age, and it was another of his passions. As a semi-professional he competed in tournaments, supervised tournaments and enjoyed teaching pool to children. He was so impressively focused when playing. Sam appreciated fast cars and loved to travel the country with Linda to explore new surroundings. They were happiest on their travels to New Mexico.

At home he loved wildlife and taking good care of "his hummingbirds" through the warm seasons; reading, working out, and enjoying the family pets.

He was proceeded in death by his parents Samuel Del Cielo, Sr. and Angelina Del Cielo.

Surviving Sam are his wife Linda Del Cielo, sister-in-law Barbara Anderson and her husband Steve, nephew Steven Michael Anderson, mother-in-law Irma Molnar and his "special" cousin Laura Moore who is like a sister to him. Along with many cousins and friends.

A private service was held Friday, June 12, 2020 in Washington State.

Sam was a wonderful human being; a gentleman and he will be sorely missed.
Read More
Events
Event Information
Services will be set for a future date to be determined.