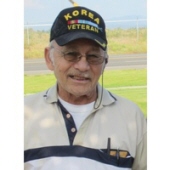 Obituary for Ramiro Raymundo Sosa
Please share your memories and condolences. An obituary will be shared soon.

A Memorial Service will be held on Monday, October 30th at 11:00 AM with a lunch to follow at St. Francis of Assisi Catholic Church, 1104 W Heroy Ave, Spokane, WA 99205. Inurnment will take place at the Washington State Veterans Cemetery on the same day at 3:00 pm at 21702 W. Espanola Rd, Medical Lake, WA 99022.


Previous Events
Memorial Service
St. Francis of Assisi Catholic Church
1104 W Heroy Ave Spokane, WA 99205