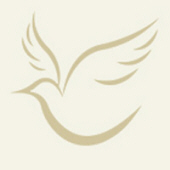 Obituary for Edna G. MacDonald
Passed away Sunday, January 19, 2014. She was born in Lewistown, MT on August 19, 1918. Her family moved to Spokane, WA when she was very young. She graduated from North Central High School and attended Holy Names College where she graduated with a teaching degree. She taught grade school in a one room school house until she retired to become a homemaker. She is survived by her two daughters, Roberta D. Boyle and Nancy E. Husak; two grandchildren, Robert E. Husak and Benjamin C. Husak; and numerous nieces and nephews residing throughout the Northwest.

A graveside service will be held Thursday, January 30, 2014, at 11:00 AM, at Riverside Memorial Park, 508 N. Government Way, Spokane, WA. In lieu of flowers, memorial donations may be made to the charity of your choice.