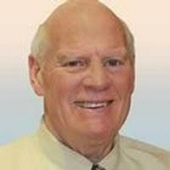 Obituary for Donald Edward Spencer
We are saddened to share the news that beloved Club member, Don Spencer, has died. At the request of his family, we are honored to share some of the highlights of Donâ??s incredible life; these highlights will appear in the Spokesman Reviewâ??s obituaries tomorrow.

Our sincere thanks to Don for all the many ways he served his Club and his City. He will be deeply missed.

Donald Edward Spencer, 68, of Spokane, died peacefully at home with his family on Sunday, August 18, 2013, ending a courageous 20-month battle with pancreatic cancer.

Don was born in 1945 to James and Alliene Spencer in Birmingham, MI. He graduated from Seaholm High School and continued on to receive his B.S. from the University of Minnesota, M.A. from the University of Iowa, Ed.D. from Western Michigan U., and his Lean Six Sigma Black Belt from the Lasater Institute. Academic and athletic, Don excelled in swimming, competing in the Olympic Trials and playing for the US Water Polo Team.

He met his wife Nancy in Iowa City in the summer of 1970 while in graduate school and coaching the local AAU and the University of Iowa swimming teams. After an adventurous motorcycle trip through northern Michigan, Don proposed in the back of her parentâ??s car and they married two months later. Three kids, two dogs, three cats, and several coaching and teaching positions later, they decided to move to Spokane, Washington in 1982 where Don became a Dean and Associate Professor at Whitworth College.

Donâ??s organizational leadership led him to serve in many roles in Spokane including CEO of Hospice of Spokane, Organizational Development Manager at Metropolitan, Director of Training & Development at Marsh, Training & Development Administrator for the City of Spokane, and CEO of Spencer Solutions specializing in organizational performance improvement. Ever active in numerous pro bono and volunteer activities, along with professional and civic service, Don served as a trustee of The Spokane Athletic Club, President of Rotary Club Of Spokane North, President of WA State Hospice Organization, and board member for Leadership Spokane, the Better Business Bureau, the Inland NW Society for Consulting Professionals, The Krista Foundation for Global Citizenship and most recently, Board Chair for the Girl Scouts of Eastern Washington and Northern Idaho. Don was also an ardent Saint Georgeâ??s Dragons fan.

In January 2012, Don was diagnosed with stage 4 pancreatic cancer. Almost immediately, Don decided to apply his management training skills to bring together a team of experts from multiple fields to make up his â??war councilâ? that would help him fight the cancer on multiple fronts. After a quickly scheduled trip with all of his children and grandchildren to Hawaii, Don and his team launched their offensive with wonderful results; Don went into full remission in June/July 2012. He celebrated by visiting his sister Sue in Alaska and running a half marathon with his daughter Stefanie and grandson Doug in October. And he gave a TedX talk on his strategies for battling cancer that can be found at http://www.tedxspokane.com/ and YouTube.

Donâ??s determination earned him two extra summers at Priest Lake and he made the most of them.

Don is survived by his loving wife of 42+ years, Nancy; his three children: Stefanie Smith, Jenifer Gunn, and Whitman Spencer and their spouses (his favorite â??outlawsâ?): Douglas Smith, James Gunn, and Elysia Spencer; his nine grandchildren: Douglas, Rebecca, Eleanor, and Nathan Smith; James, Katherine, and Sarah Gunn; William and Nicole Spencer; his sisters Susan Williams and Jean Nichols and her husband Don Nichols, and his cousin Gary St. Amour; many beloved friends and family members, his dog Tux and his ferret Little Bogey Bear.

The family wishes to express special thanks to Dr. Arvind Chaudhry, Dr. Michael Whitney, Dr. John Hatheway, Hospice of Spokane, Personal Trainer Michelle Lobdell, and Pastor Dr. Mark Mcllraith.

A memorial celebrating Donâ??s life will be held at 4 pm, Friday, August 23rd at Whitworth Presbyterian Church.

In lieu of flowers, the family respectfully asks that donations be made to Girl Scouts of Eastern Washington, Whitworth Presbyterian Church, Hospice of Spokane, or Saint Georgeâ??s School.