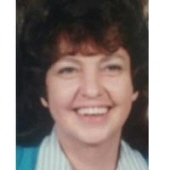 Obituary for Diane Dawn Pitts
Diane Dawn Pitts, 67, was called home on August 23rd, 2016. She entered into rest at the Whitman Health and Rehab Center in Colfax, Wa from health complications. Diane was born on June 26th 1949 to Willard and Florence Toner of Milan, Wa and was the youngest of 5 children. Growing up in Milan, Diane attended Riverside High School with her brother Denny and Doug Malby of Elk, Wa who she later fell in love with. They were married in 1967 and lived for several years on Eloika Lake where they raised 2 children together. In 1977, Diane married Jon Pitts of Dusty, Wa. They lived in Othello, Wa for many years until settling in Steptoe, Wa in 1987 where they have resided happily since. Jon and Diane were the loves of each other's lives for nearly 40 years before the Lord called her home. Our mother loved her family and loved to visit with her loved ones and friends. She enjoyed cooking, traveling, her cats, and especially her home. Our mother loved her Lord and her church family at the Country Bible Church in Dusty. She greatly valued her faith and loved to share her joy and generosity with any who knew her.
Diane is survived by her husband Jon Pitts of Colfax, a son Rick Malby and wife Neva of Ritzville, a daughter Michelle Lortz and husband Don of Airway Heights, 4 grandsons, Daniel Malby, Benjamin Malby, Joseph Malby and Jeffrey Staley and numerous nieces and nephews throughout Washington State. Diane is preceded in death by her parents Willard and Florence Toner, Brothers Larry Toner of Elk, Wa, Ray Toner and Dennis Toner of Milan, Wa and sister Darlene Griffith of 5 Mile-Spokane.
A formal service will be held at 11:00 am on Thursday, September 8th at the Bruning Funeral Home in Colfax at 109 N. Mill St. An informal service will be held at 11:00 am on Friday, September 9th at the Fairmount Memorial Park at 5200 W. Wellesley Ave in Spokane where mother will be laid to rest. The family would like to thank the employees and medical staff at Whitman Medical Center and the Whitman Rehab for their tireless efforts in caring for our parents. A special thank you goes out to Patty, Ron and all of mother's neighbors and friends for watching over our parents. Thank you! She was blessed to have such great caring friends.


Previous Events
Funeral Service
Bruning Funeral Home
109 N Mill St Colfax, WA

Graveside Service
Fairmount Memorial Park
5200 W Wellesley Ave Spokane, WA 99205