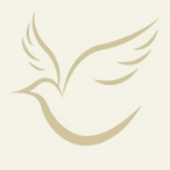 Obituary for Cally Grieb
Cally Lynette Grace Manor Grieb passed away April 20th, 2013 at her home in Spokane, WA AFTER A HARD fought battle with pancreatic cancer. Cally was born September 22, 1964 in Moses Lake, WA. Those left behind to mourn and miss her are her husband Jason L. Grieb; daughter BriAnne Gallaway Coleman and husband Seth,and grandson Aiden; daughter Jonelle Gallaway; son Matthew Grieb; son Jason Grieb. Also surviving Cally are her stepsons Zack, Nick, and Alex Grieb.

Cally is also survived by her parents Paul and Lynette Manor, sister Carrie Manor and husband Larry Riebli; brother Paul Manor and nephews Braeden and Tate; Father Calvin Grace and Grandfather Leo Grace of Oklahoma; Her in-laws Lois and Robert Keck of Moses Lake.

Proceeding Cally in death were her Grandparents Emil and Louise Kluth, Grandmother Vera Grace, Grandparents Paul and Ruth Manor. Also her Uncles Ron and Bob Kluth.

Cally was born, raised and educated in Moses Lake Wa, graduating in 1984. Cally continued her education in speech and special education, finally turning to nursing, earning her R.N in 2007. Cally was employed by Family Home Care in Spokane.