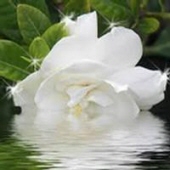 Obituary for Anna Maria Collett
COLLETT, Anna Maria
(Age 87)

Anna Maria, one of the last of Spokane's World War II German "war brides" and the go-to hair dresser for three generations of women in this community, died December 12, 2016.
Anna Maria Utz's birth on March 3, 1929, in the Bavarian village of Vilsbiburg, Germany, was celebrated by her entire community as well as her family. Because she was the 1,000th resident born there, Vilsbiburg was upgraded from village to city status by the government. In appreciation, the fledgling city built a new house which is home to the Utz family today.
As a teenager, Anna Maria took refuge in roadside ditches from aerial assaults as she made her way to three years of vocational technology schooling to qualify as a licensed German hairdresser. In the war's aftermath, she married an American G.I. and came to the U. S in a boatload of war brides.
The marriage didn't last but Anna Maria established herself in the U.S on her skilled beautician's credentials. Subsequent marriage to William O. (Bill) Collett and his military transfer to Fairchild AFB brought her to Spokane where she began a 30-year career at the Crescent department store's beauty salon. When that salon closed, Anna Maria opened a beauty shop in a downtown office building to serve her long-standing customers. When age confined them, she came to their retirement homes to continue her service.
Anna Maria became a naturalized U.S. citizen on April 12, 1954...one day after she qualified to take her citizenship test. Anna Maria took pride in casting her ballot in every election including this year's presidential contest. Every night, Anna Maria thoroughly read her daily newspaper to discuss current events in a professional manner with her customers.
When declining health curtailed her flower and vegetable gardening, canning and mobility, Anna Maria retained her defining independence with the help of friends and neighbors. She responded with a unique "cookie currency", weekly baking batches to distribute to her mail carriers, bus drivers and doctors to reward their special efforts on her behalf.
Widowed 15 years ago, Anna Maria had no relatives in the U.S. She is survived by a niece, Julia Volkmann-Fruhmann and a great-niece, Daniela Geyh and their families.
An informal Memorial Service to celebrate Anna Maria Collett's life is planned for 2:30 p.m. Monday, December 19th, in the Sunset Chapel at Fairmount Memorial Park.