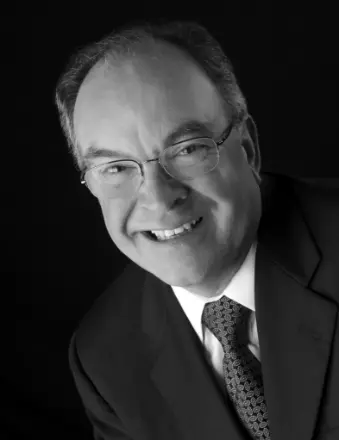 Obituary for Ronald J Morris
Ronald Morris
October 6, 1947 - June 10, 2023
Doctor Ronald James Morris, 75, of Spokane, WA, passed away peacefully on June 10, 2023, surrounded by the love of his family.
Ron, the eldest of four brothers, was born October 6, 1947, to Deane and Clarita Morris in Buffalo, New York. Ron graduated from Pacific Palisades High School in Southern California in 1964. After studying at UC Santa Barbara, and earning his Doctorate of Dental Surgery from University of Southern California, he enlisted in the US Army to continue his field of study, specializing in Orthodontics. Ron was honorably discharged from the US Army as a Capitan in 1977, earning an Army Commendation Medal for Meritorious Service.
In 1968, Ron married his high school sweetheart, Nikki Morris. Together they had a son Deane, and daughter Patricia.
Ron and Nikki moved to Santa Cruz, CA in the late 1970's, where he opened his own Orthodontic Practice. Ron maintained a loyal and loving staff who came to be an office family to him, and worked for him until he retired in 2006.
After retirement, Ron and Nikki took time together to go on African safaris and Alaskan cruises, and enjoyed each other's company in the Aptos home they shared for more than 30 years.
After the passing of his loving wife in 2018, Ron moved up to Spokane, WA, to live closer to his daughter and three granddaughters. Fully committing to his role as "Papa", his absolute joy was attending his granddaughters' basketball games and spending time with them.
Ron loved golfing, fishing, surfing with his children, backpacking with his son, fast cars and vintage classics. As the son of an accomplished Aerospace Engineer, Ron loved watching fast planes and rocket launches.
He had a fun sense of humor and an incredible work ethic. His love language was gift giving and he would move heaven and earth to bring joy to those he loved.
Ron was predeceased by his father Deane Morris, his mother Clarita (Hernandez) Morris, his brother Francisco "Pancho" Morris, and his beloved wife of 49 years, Nikki (Morris) Morris.
He is survived by son Deane Morris; daughter Patricia (Morris) Bryant, her husband Steve Bryant, and granddaughters Emma, Ashlan, and Sadie Bryant.
Ron also leaves behind two of his brothers, Chris Morris, wife Denise and children Danielle, Elizabeth, and Catherine; and Michael Morris.
Ron will be dearly missed, though we are comforted knowing he is finally reunited with his beautiful wife.
In lieu of flowers, Ron's family would appreciate any donations made to Doctors Without Borders in his honor.
https://www.doctorswithoutborders.org
Read More
Events
Event Information
We invite those who knew and loved Ron to gather together in your own time for a drink or a meal in his honor as a celebration of his life.