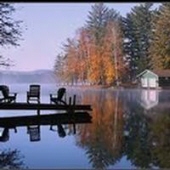 Obituary for Robert W Wilson
WILSON, Robert Wayne

1 February, 1936-
11 November, 2016

Robert Wayne Wilson passed away peacefully on the morning of Veterans Day 2016 (11 November). Robert "Bob" is survived by his loving wife of 27 Years, Patricia; seven children: Edward "Gene" and Robin, Marvin and Susan, Cheryl and Charles, Robert and Gina, Debbie, Paul "PJ", and Jacki and Chad; 17 grandchildren, 15 great-grandchildren; and countless friends.
Robert retired as a Senior Master Sargent from the Washington Air National Guard and the US Air Force with 24 years of service. He also retired from Washington State Military Department service as an electrician. Originally, he hailed from Quanah, Texas and moved to the Spokane area in 1970 while working for Xerox as a field rep for the northwest region. He led a full and rewarding life and will be missed and celebrated by many generations of family and friends.
Memorial services are scheduled 1PM on November 14th, at Dartford Cemetery, located 500 rte. 11, Spokane, WA. The family requests donations to the in lieu of flowers.