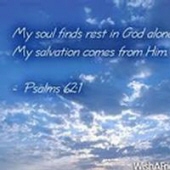 Obituary for Robert Dean Troester
TROESTER, Robert D.
(Age 79)

August 16th, 1937 to
May 24th, 2017

Bob is survived by his five children, Zane Troester, Wendy Crawford, Carrie Leslie, Dwight Troester, and Laurie Schubert. He is preceded in death by his wife Karen. Bob was in many foster homes until he was adopted at age 11 by Edwin and Mabel Troester in Montana. Bob graduated from Thornton Township High School in Harvey, IL. He served in the Army as a paratrooper during which time he met his wife, Karen. His children expressed that they felt like they could get through anything, because Dad would always manage to get things done with a smile on his face. Bob was always quick with a story or a joke and people were drawn to his "tell it like it is" attitude. If you ever needed anything, Bob was the one to call. Throughout his life Bob was a charismatic and outgoing person who made friends with many well-known people as well as the local janitor at the church. He loved to sing at Karaoke bars and play and watch many sports. For most of his latter years, Bob worked with hundreds of young female basketball players impacting their lives in many ways.

Bob's memorial service will be held at Faith Bible Church (where Bob assisted the girls' basketball camp the last 10 years), W. 600 Cora Spokane, WA on July 22nd, 2017 at 1 PM.