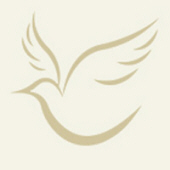 Obituary for Robb Roy Raber
Passed away October 11, 2012, at his home in Airway Heights, Washington, after a long and courageous battle with cancer. He was born July 21, 1957, in Wallace, Idaho. He graduated from Wallace High School and North Idaho Junior College. Robb was a long haul truck driver traveling across the country. He made lasting and rewarding friendships along the way.

He is survived by his wife, Laura; parents John and Ruby Miles; brothers John C. (Vickey) and Jason; and sister Teresa (Joe) Siers. He was preceded in death by grandparents Roy and Tiny Raber of Mullan, Idaho, and Ken and Bernie Miles of Osburn, Idaho; and infant brother Kenneth Paul.

A family memorial service was held October 20, in Coeur dâ??Alene, Idaho.

The family would like to thank Family Home Care and Hospice for their wonderful care.