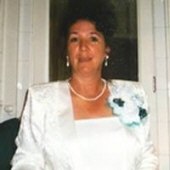 Obituary for Luella Rae Miller
Luella Rae Miller (Granny) 68 of Rockford, WA passed away August 26, 2016 surrounded by her family; she entered Heavens' gate to join her loving husband of 50 years Gerald Eric Miller. Luella was born February 8, 1948 to Leaunar and Darrel Shaw, who preceded her in death. Luella has five children: Gerald Miller Jr., Darrel Miller, Tammie Twelves (Christopher), James Miller, and Angela Willms (Michael). Luella was blessed with nine grandchildren, Ryan, Dylan, Kayla, Krystal, Sierra, Emma, Clayton, Cody, and Jena who she treasured and loved with all her heart. Luella spent her life loving, helping and cherishing all who knew her. She raised her children and cared for many family members at her home that she loved so much. She loved the wildlife, the flowers and all the adventures that country living had to offer.
She will be greatly missed by all, her love, compassion and strength will stay strong in her family and all who loved her. She was an angel on earth who's been given her heavenly wings to fly free with the love of her life. We will be celebrating her life at her home 12203 S Harvard Road Rockford September 10, 2016 at 1:00 by the Family Tree. All who loved her are invited.


Previous Events
Celebration of Life
The Family Tree at the Willms home
12203 S. Harvard Rd. Rockford, WA