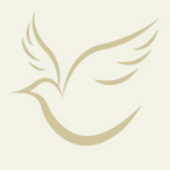 Obituary for Lillian Nelson
Lillian Ann Neslon passed away February 28, 2013 after a courageous battle against cancer. She is survived by her daughter, Rhonda Moore of Post Falls, ID; her son, Jeff Nelson of Tyler, WA; and her sister, Beth Oâ??Connor of Poulsbo, WA. She is the proud grandmother of Keith Nelson, Dylan Nelson, Ryan Regan, Jordyn Nelson, Tasia Clark, Cassandra Romero, and great-granddaughter, Lacey Ann Nelson.

She was born and raised in California, but made Washington her home. Ann worked for various businesses in Spokane, including Dr. David Jones Chiropractic, AS&I, and US West. Among her favorite pastimes Ann loved Mexican Train dominos, cards, jigsaw puzzles, dancing, laughing, crossword puzzles, and having a beer or three with friends. Gardening was also something that Ann loved, both in Sequim and Spokane. If you were ever at one of her homes you will remember all the special areas she made. Ann also loved to travel and took many memorable trips with family and friends.

As a daughter, sister, mother and grandmother, Ann was loved and cherished by all. She will be greatly missed by her family and friends.

A celebration of her life will be held on Saturday, April 6, 2013, at the VFW, Post 1435, 212 S. David St, Spokane Valley, WA, from 1:00 to 5:00 PM.