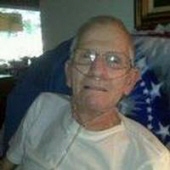 Obituary for Leonard Fluno
Leonard was born May 20, 1936 in Spokane, WA and passed away April 8, 2014 at his residence in Spokane Valley, WA, surround by his family. He is survived by his wife of 54 years, Pat; brother, Bruce Samuels; sons, Scott and Brad (Barb); grandchildren, Bradley (Patrice), Breann, Breandan, Vicki, Kylie, Mickie (Jake), Lettrick, Destinie, and Alex; and one great-granddaughter, Kylyn.

Len worked as a cement mason and belongs to the Cement Mason Union for over 40 years. He later became a Building/Assistant Fire Marshall for Grant County in Ephrata, WA. He joined the Spokane County as a Building Inspector until his retirement in 2008. He is a past President of the Spokane American Bowlers Congress and bowled at Valley Bowl for over 50 years.

A memorial service will be held Wednesday, April 16, 2014, at 2:00 PM, at Community Cremation and Funeral Spokane Valley, 13127 E. Sprague.

We love you to the moon and back!