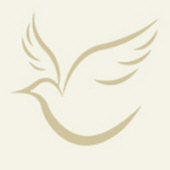 Obituary for John Warren Heffelfinger, II
Passed away September 14, 2012, in Spokane Valley, Washington. John was born on January 24, 1948, in Augusta, Georgia. He was retired from the US Air Forces as a Master Sergeant. He went on to work as a corrections officer in the Spokane County Jail and served as a counselor at the Healing Lodge of the Seven Nations. He was a Mason.

He is preceded in death by his son, Phillip Heffelfinger. John is survived by his children, Stacy Jones, John (Nikki) Heffelfinger, III, Joseph Moss, and Alexander Heffelfinger (Michael Bayas); grandchildren Bradley, Brittany, Michael and Andy.

An honor ceremony will be held September 28, 2012, 2:15 PM, Washington State Veteranâ??s Cemetery, 21702 W. Espanola Rd., Medical Lake, WA. Memorial contributions can be sent to the Healing Lodge of the Seven Nations.