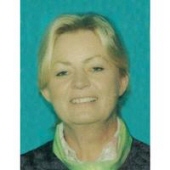 Obituary for Joanne Marie Baker-Bender
Baker-Bender, Joanne M.
(Age 69)
Joanne was born January 18, 1948 in Crookston, MN. She passed away February 2, 2017. Joanne is survived by 4 brothers; Orval (Anita) Janssen, Robert Janssen, William (Dori) Janssen and Jerry Janssen; three children; Eric Marshall, Jean Thon, Larry Marshall; nine grandchildren, 4 great-grandchildren, as well as numerous nieces and nephews. The family has had a private gathering and no further services will be held.