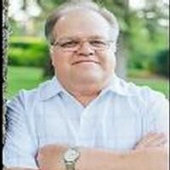 Obituary for H. Fred Ryser
RYSER Herman 'Fred' Fredrick December 8, 1946 – September 2, 2015

On September 2nd we lost a wonderful husband, father, grandfather, friend, along with our go-to-guy. Born in Moose Lake Minnesota in 1946, graduated from Kellogg High School in 1966. Married his lifelong sweetheart, Yvonne on June 4th, 1966. Throughout his life he worked at Bunker Hill Mining, Welk Brothers, Schuon Manufacturing Co. Inc., and Kaiser Aluminum from where he retired in 2013. After retiring he spent time relaxing with his wife and numerous RV'ing excursions with his family. Everyone will remember his wacky sense of humor along with his crazy one liners. Preceded in death by his entire family, father: Herman, mother: Ellen; sisters: Jeannette, Velda, Darlene, and Elizabeth; and brothers: Jim and Jonathan David. Survived by his lovely wife Yvonne Ryser; and three children: two daughters, Lisa (Levesque) Ryser, children: Ashley LeFebvre and Tyler Levesque; Heidi (husband: Brian) Kroll, children: Brandon and Sarah Kroll; and one son, Fred (wife: Rebecca) Ryser, children: Michelle and Michael Ryser; along with numerous nieces and nephews. The Celebration of his Life will occur on Saturday, September 19th, 2015 at Center Place Regional Event Center, 2426 N Discovery Place, Spokane Valley, WA 99216. Room 109 from 3-6 pm.