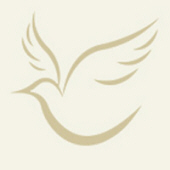 Obituary for Errin Michael Bell
A gentle, loving, giving soul left this earth on Sunday, May 18, 2014. On August 6th he would have celebrated his 33rd birthday. He was a tender, loving son, brother, uncle and partner. Errin loved to sing, dance, eat salmon sushi and boy could he put away his weight in King crab!

Parallel Universes, alternate timeliness, temporal rifts and quantum singularities intrigued him which led to his infatuation with Star Trek. Magic the Gathering would transport him into the world of Mages and Wyvern where he would strategize, so good would prevail over evil when he played the cards.

We are so proud of this intelligent businessman, working in a bank and as a happy, go lucky spirit as a bartender, soccer coach and friend.

Sisters, Brienn and Kristin, his nephew Chuck, mom and dad will be missing the ready smile, wink, and raised eyebrow and the throaty, goofy sound of your laugh; your soft mustache kisses as well as your warm hugs and embraces.

Errin, our firstborn, our son you are finally at peace. We love you and will carry you with us every day. If you see him around just say â??hiâ? and he will charm you into a chat or a bit of fun.

â??Go Boldlyâ? Errin, our son and brother, to your â??Final Fantasy.â?

A private viewing will be at Heritage Funeral Home, 508 N. Government Way on Wednesday, May 28, 2014 from 2:00 to 5:00.