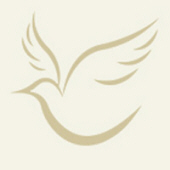 Obituary for Doris Elizabeth Link (Polley)
Doris Elizabeth (Polley) Link was born on May 30, 1935 in Waltham, Massachusetts to Joshua and Lydia Polley. She graduated from Waltham Senior High School in 1954. She graduated from Ottawa University, Ottawa, Kansas in 1959 with a degree in Education/psychology. She taught elementary school in Topeka where she married in 1960. She later taught school in Fort Scott, Kansas where she also directed a children's choir. She loved music, and had studied piano for many years. She also loved gardening and took great pride in her yard each summer.
The family consisting of Rod and Scott Steadman transferred from Kansas to Phoenix, Arizona. Kimberley Steadman was born in Arizona. The family transferred to Omaha, Nebraska, where Jennifer Steadman was born. Finally, the family transferred one last time to Spokane, Washington in 1975. Doris married Robert C. Link in 1979 and he helped raise the Steadman children becoming a very important part in their lives. She leaves her son Rod Steadman, Spokane, and her grandchildren, Emma Elizabeth Rathbun and Wesley Ross Rathbun of overland Park, Kansas, several step children and step grandchildren. In addition, she leaves sisters, Dr. Myrtle Matejski, Bear, Delaware; Lois Peterson, Waltham, Mass.; Marilyn Crawford, Sudbury, Mass; and brother Donald Polley of Medford, Mass., along with many nieces and nephews. She is predeceased by her son Scott Steadman, daughter Jennifer Lynne Rathbun, husband Robert Link and her parents. Inurnment will be in Greenwood cemetery alongside of her son, Scott. At her request there will be no service.