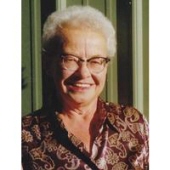 Obituary for DeAnne Joy Barrett
BARRETT, DeAnne J. (Age 74)
DeAnne Joy Barrett passed away peacefully in her sleep at Hospice House South in Spokane on February 21, 2017. She was born to Iris and Charles Hein of Reardan, WA, and was the little sister to brother Rodger. She was raised in Reardan and was one of the sixteen graduating students of 1960. After attending a year of college in Idaho, DeAnne moved to Spokane to attend Kelsey Baird, as she had always wanted to be a secretary. In Spokane, she met and married James Barrett and together they had two children, Melody and Michael. Whether in her personal life or for the many years she worked at Hawthorne Manor, then Rockwood Manor, DeAnnes spirit and caring quickly made her someone that people gravitated towards. DeAnne was the type of person that when she asked how are you? she really meant it, and listened carefully to your answer. She was often referred to as The Mom as she did become everyones mother, making sure that everyone had everything they needed, were well fed, warm enough and that they made sure to call me when you get home so I know you got home safely! As longtime members of the HASSIE car club in Spokane, and the Columbia Chapter of the Vintage Car Club of Canada, she and Jim toured all over the PNW and made new friends wherever she/they went. DeAnne was known as a great cook and food was one way she showed her love to friends and strangers alike. Whether it was on her favorite tour sharing stew and chili and saying save the silverware and dont drink the mix! or bringing her well known deviled eggs and chocolate chip cookies to many gatherings, Mom fed us all with love. DeAnne is survived by her loving family including; her children, Melody and Michael Barrett; her brother Rodger and sister-in-law Marilyn; their children and families; Janet, Bruce, Jessie, Philip and Thomas Sexton; Bonnie, Jon, Christina and Becky Reeves. The family asks that in lieu of flowers, donations be made to Hospice of Spokane in her name.