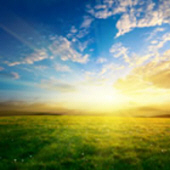 Obituary for Darlene V Lundy
LUNDY, Darlene Virginia
Age 92


Darlene was born September 30, 1924, at 12:30 AM at her home in Spokane, WA. She was the only daughter of Geneva Julia (Schneider) and Maury C. Hayden. Darlene passed away September 23, 2017. She grew up in Spokane, graduating from North Central in 1942. During WWII, she worked at the Spokane Air Depot (now Fairchild Airforce Base), and for a short time at the Aetna Adjustment Co. In 1945, she began teaching dancing at the Maxine Doty School of Dancing, teaching tap, ballet and ballroom dancing for the next 14 years. In 1959, she moved to Seattle and went to work for the Boeing Co. She moved back to Spokane in the fall of 1970, going to work for Holy Family Hospital, in the housekeeping department; retiring after 20 years, in 1991. Following retirement, she continued to work at the hospital as a volunteer. A Memorial Service will be held on Saturday, October 14, 2017 at 10:00 A.M. at Audubon Park United Methodist Church, 3908 N. Driscoll Blvd, Spokane, WA 99205.