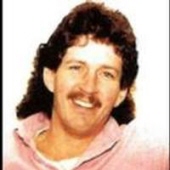 Obituary for Craig A. Novotney
NOVOTNEY,

Craig Alan

Craig passed away September 23, 2012 in Spokane, WA. He was born on March 2, 1959 in Tacoma, WA to Melvin B. and Diane (Williams) Novotney. He was preceded in death by his son Chaeny (age 16) in 2006. He is survived by his father Melvin (Colleen) Novotney of Wilbur and his mother Diane Novotney of Kennewick; two younger sisters, Gayla (Joey) Bard of Kennewick and Melanie Novotney of Phoenix; a niece, DeAnna (Matt) West and their children Caidence and Landen of Richland; stepbrothers, Kelsey (Patti) Taylor and Mike (Beth) Taylor, stepsister, Cindy (Mark) Robinson and aunts, uncles and cousins.

A memorial service will be held at Wilbur Lutheran Church, Wilbur, WA on Saturday October 13, 2012 at 11:00 a.m. with Rev. Tom Inch officiating. In lieu of flowers, donations may be made to the Wilbur Cemetery Association, Wilbur Swimming Pool or the charity of your choice .