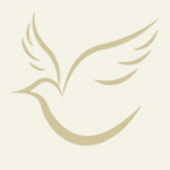 Obituary for Charlie Christopher Schroeder
Charlie was born in Alaska as a second child to Wayne and Carol. He resided in Alaska for only a few years. He mainly grew up and lived in Washington. He was raised by our Mom only from the age of two. He did well in Midway Elementary and Mead Jr. High. He liked to play some sports and was in the Boy Scouts. The High school years were tough on him though. He had an inquisitive nature. Always wanted to take things apart to see how they worked. He did not always get them put back together however... I remember he was always a comedian, trying to make people laugh. Sometimes he could be mischievous. He was also a people pleaser as well. Got along with everyone and made friends easily. He could be very kind.

He had has first son Dristen when he was only 19 years old. I remember him being so excited that he was going to have a son. He tried very hard to be a great Dad. Four years later he had another son Johnathan, and then Devion almost a year later. His youngest son is Richard. He always wanted to be a part of all their lives. For them to be happy and well taken care of.

He did have some tough times in life and went through some major struggles. It was hard for him to adapt to some things. He was never the same after our Mom passed away.

Most recently he was trying to get his life back on track and was headed in the right direction. Four years of sobriety under his belt, a new place to live, and trying to get custody of Devion. Was making arrangements to see Dristen and Johnathan as well. He was in the process of making connections to our Native American tribal heritages.

Unfortunately he made the decision to return to a previous way of life with some old friends, and that tragically ended his life...

He was too young to leave this world but now he no longer has to struggle. His sons, our family, and all his friends will miss him greatly!