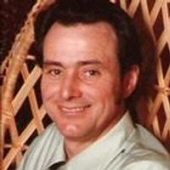 Obituary for Boyd L. Wood
Boyd Lee Wood, 78, passed away on Tuesday, May 27, 2014 in Spokane, WA. He was born May 22, 1936 to Harry Hilton Wood and Mary Woodrow (Schilling) Wood in Hedgesville, West Virginia and attended Hedgesville schools. He was the fourth of five children. When he was 5 years old his mother left the family and his parents soon divorced. His father worked so the children were often left to tend themselves.

He served in the U.S. Air Force for four years, stationed in New York, Hawaii, Guam and Spokane, at Fairchild Air Force Base.

In late 1956 Boyd met Leslie Mikesell at a Spokane movie theater when she sold him a ticket. He would walk with her to the night deposit of the bank when she closed the theater, and ride the last bus to her home where he would say goodnight on her doorstep. Then heâ??d catch the returning bus to downtown, and hitchhike to the Air Force base. After dating for about 8 months they borrowed a few dollars and eloped on July 20th 1957 to Coeur dâ??Alene Idaho where they were married in the popular â??Hitching Postâ?. Boyd said â??I doâ? every time the minister paused during his part of the ceremony.

Boyd was a â??Jack Of All Tradesâ?? buying their first home for one dollar down. It was the first of their many homes he remodeled. Over the years they lived in several Spokane county homes, four in Spokane, two in Valleyford, one on Moran Prairie and finally in 1974 they moved to their farm near Rockford.

Boyd worked for Centennial Flour Mill in Spokane for 33 years, and often took a second job to support his growing family. He worked at the East Sprague Drive In Theater and several Greenbluff fruit orchards. He drove a oil delivery truck several winters. For many years he drilled wells and put in pumps in Spokane county and northern Idaho as Boyd Wood Well Drilling. In his last years he worked with his son in Davidâ??s company All seasons Well & Pump Service.

Boyd often oil painted in the winter and enjoyed showing off his paintings. A few years ago he and his daughter Sheryl went to court and protected the graves of some of his ancestors in West Virginia, which were being destroyed.

Boyd is survived by his wife of almost 57 years, Leslie; daughter, Sheryl K. Wood; son, David J. Wood; sister, Grace (Wood) Householder; brother, Paul Wood; grandsons, Joshua Lee Emerick and Rylee James Wood; numerous nieces and nephews. Preceded in death by son, Lonnie Boyd Wood; brother, Roy Wood; and sister, Alice (Wood) Kesecker.

At his farm missing him are his two spoiled devoted barn cats.

Graveside service for family and friends will be held Saturday, June 21, 2014, at 1:00 PM, at Spokane Memorial Gardens.