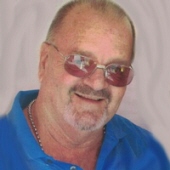 Obituary for Al J Coumont
COUMONT, Al James
December 8, 1944 September 23, 2017
Al was born and raised in Spokane. He graduated in 1963 from Rogers High School where he was an All City Baseball player. He joined the Army in 1965 where he was a paratrooper with the 82nd Airborne at Ft. Bragg, N.C. From 1966-1967 he was with the 101st Airborne in Vietnam. Al worked for URM Stores for 33 years, retiring due to a forklift accident. He is survived by his wife, Sheron; sons Guy, Mathew, and Troy; brother Frank, Jr.; step-daughters, Dinee and Donna. Al had 11 grandchildren. There will be no public services or memorial, upon Als request. In lieu of flowers, please make donations in Als honor to Hospice of Spokane.