Our staff's commitment to you
Our staff is committed to providing support, compassion, information, and direction as needed to all members of our community, their families, and friends who are dealing with loss and grief.
Pacific NW Cremation - North Spokane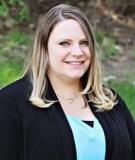 Crystal Weaver
Funeral Director
Crystal was born and raised in Spokane, graduating from Shadle Park High school. She attended EWU, graduating with a Bachelors of Science. Crystal attended Mortuary School at Mt. Hood Community College in Gresham, OR, graduating Valedictorian in 2012. She is a licensed funeral director, embalmer and pre-need insurance producer. Crystal is also the former secretary/treasurer of the Inland Empire Funeral Directors Association. She has been caring for families in the Spokane area since 2007 and joined our team in September 2016. She greatly enjoys her job, feeling blessed to serve people at such an emotional time in their lives. When not at work she enjoys the outdoors, raising her children and spending time with family.
Pacific NW Cremation - Valley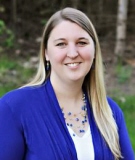 Jennifer Wake
Intern Director
Jennifer moved to Spokane with her family in 2015 from her home town of Sequim, Washington. She joined our team at the beginning of 2017. Currently Jennifer is an intern funeral director working towards receiving her funeral directors license. When she is not at work she enjoys spending time with her two boys and husband.Jennifer appreciates being able to cultivate relationships with families in the community and being a resource that they can rely on in their time of need.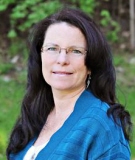 Deana Leis
Assistant to Managing Director
Deana is a Washington native with a passion for the outdoors. She is an active member of the Deer Park community and prides herself in the care of Horses. Deana has over twenty years of experience in individual and family services, including life planning, insurance, and funeral care. She is dedicated to serving the needs of the Spokane Community with the utmost respect, integrity and professionalism.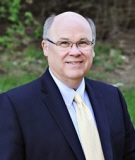 Bart Ward
Pre-planning Counselor
Bart is a native of Illinois and spent his formative years in San Mateo, CA. After serving a two-year mission for the LDS Church, he returned in 1972 and attended BYU-Idaho in Rexburg, ID. In 1976 he graduated from the San Francisco College of Mortuary Science. He has served in the funeral profession for over 40 years as a licensed Funeral Director and Embalmer. Over the past 23 years, he has had the privilege of serving many families of various faiths and backgrounds in the Spokane area. In his own life, he has experienced the loss of a spouse of over 30 years and both his parents, so he knows the difficulties one faces when they lose a loved one. In 2015 he became a licensed Insurance Producer and Pre-planning Counselor, using his funeral directing experience to help individuals with their pre-planning needs. He knows the peace of mind this brings and the financial burdens that are lifted from families when final wishes have been made and pre-funded. He and his family moved to Washington State in 1986 and to the Spokane Valley in 1993, where he currently lives in Otis Orchards with his new wife of three years, Jana. His four children were educated in the Central Valley School District. Bart is active in the community and his faith, where he currently serves as the Cubmaster for Pack 425 of the Inland Northwest Council of the Boy Scouts of America.
Pacific NW Cremation - South Hill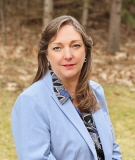 Julie Cordero
Intern Director
Julie was born in Spokane and grew up in the Pacific Northwest. After graduating from college, she moved to California and worked as a graphic artist for several years. In 2005 she returned to settle in Spokane with her spouse and children. Once back in Spokane she embarked on a new path filled with spiritual growth, working with children, families and elders from various walks of life. After experiencing several unexpected and untimely deaths in her own circle of loved ones, she felt called to help people through this challenging time that eventually touches us all.